About Morrison Police Department
The primary purpose of the Police Department is to provide general law enforcement and public safety for the City of Morrison, its residents, businesses, and visitors. General law enforcement and public safety services include patrol, responding to calls for service, handling complaints and investigating crimes. These services are provided at all times; 24/7/365.
The Police Department consists of the Chief of Police, one Sergeant, five full-time Police Officers, and a number of part-time Police Officers. Along with its primary purpose of general law enforcement and public safety, the Police Department provides numerous and diverse services, programs and activities. These services include Enhanced Emergency 911 Response, School Resource Officer Program, Active Shooter/Violent Intruder Response Training & Preparation, Bike Patrol, Bicycle Safety and Registration, Drug Abuse Resistance Education, NetSmartz Internet Safety for Children, Ministry Council Program Services, and Extended Vacation Residence Security Checks.
The Police Department maintains memberships with the Illinois Association for Chiefs of Police, International Association for Chiefs of Police, Northwest Illinois Law Enforcement Executives Association, Northwest Criminal Justice Commission – Mobile Training Unit #1, Mid-States Organized Crime Information Center, and Whiteside County Crime Stoppers.
The Morrison Police Department prides itself in working to become a more proactive and progressive law enforcement agency in its relentless pursuit for a higher quality of life in Morrison. The Police Department commits itself to continuously striving to improve effectiveness and efficiency through the use of available staffing, technology, and community partnerships.
In an Emergency – DIAL 911
What Does that Siren Mean?
Monthly Test of Emergency Siren: Steady Tone First Tuesday of each month at 10:00 AM
Steady Tone at Other Times: Denotes major emergency situation
Steady Oscillating Tone: Severe Weather Alert Residents should tune to local TV/Radio Stations for more information.
Please click below to view.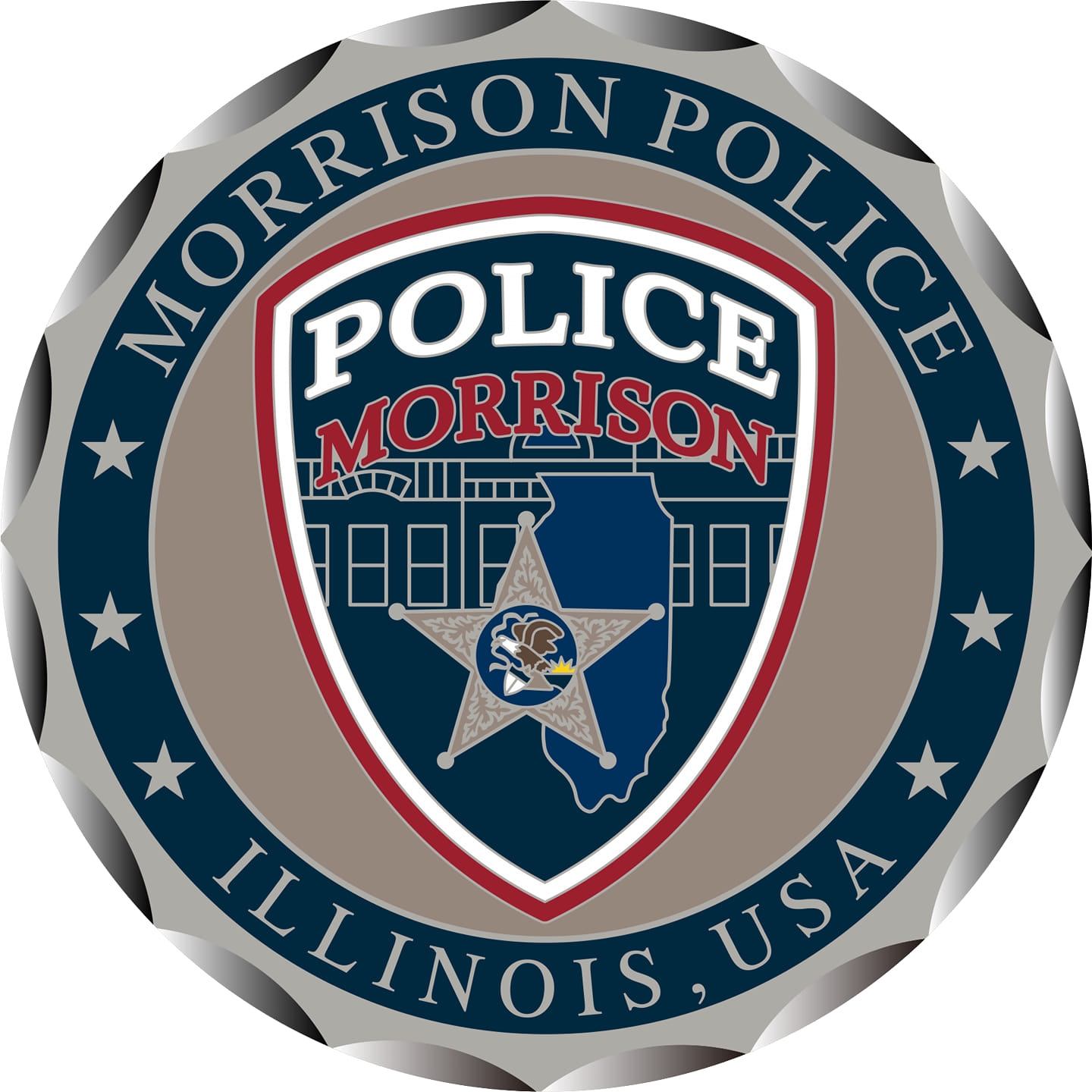 Chief Pedro Valladares Jr.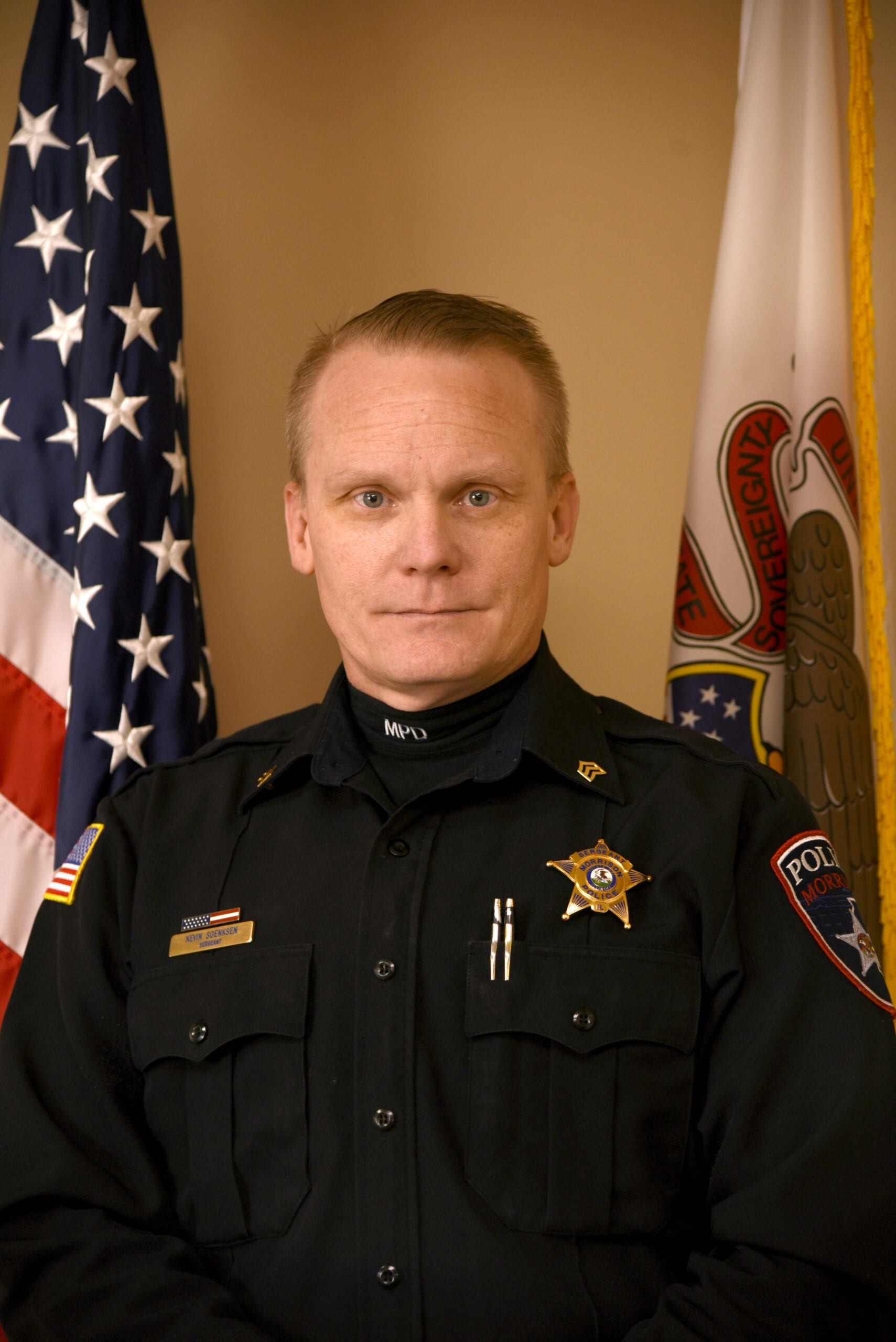 Sgt. Kevin Soenksen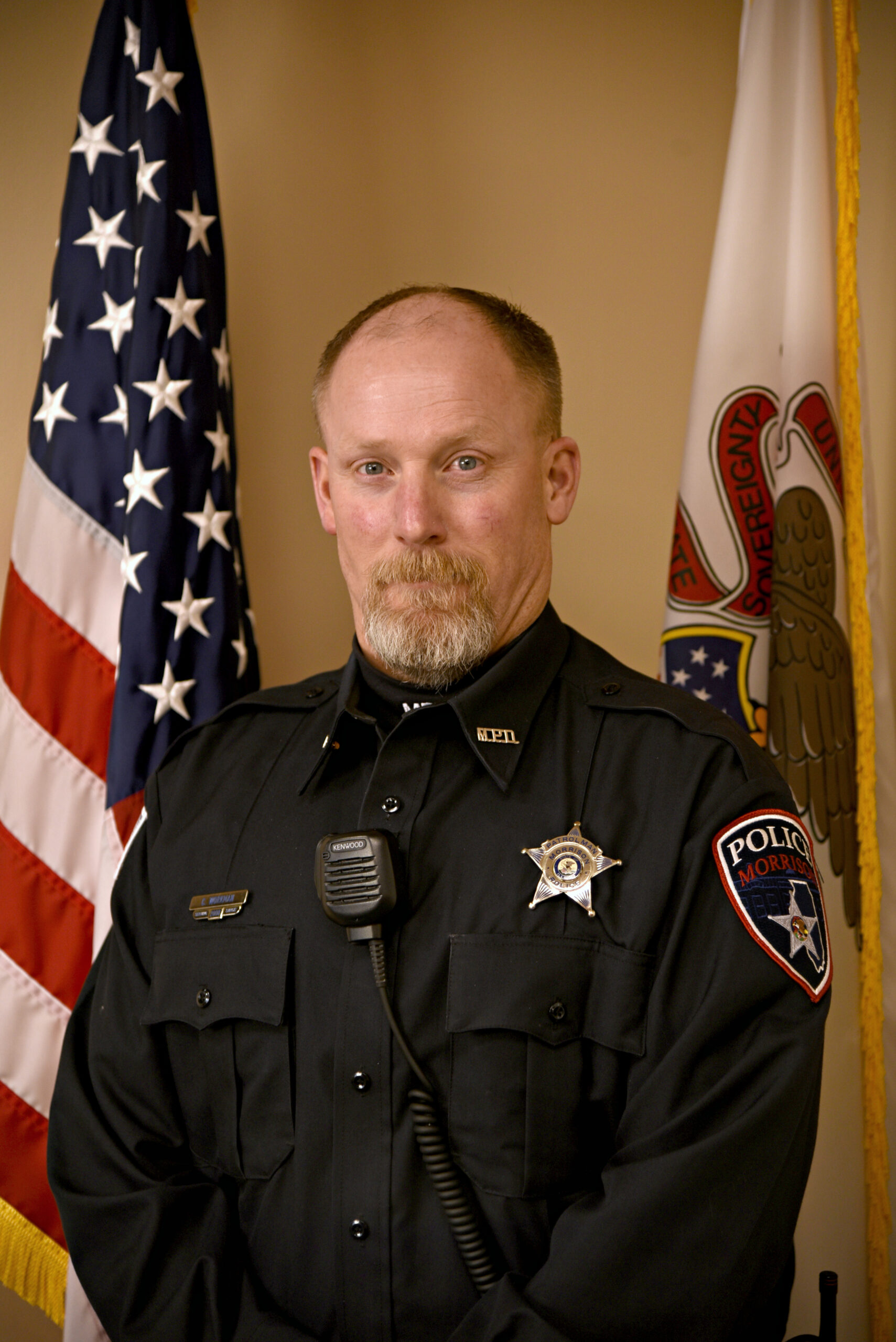 Officer Curt Workman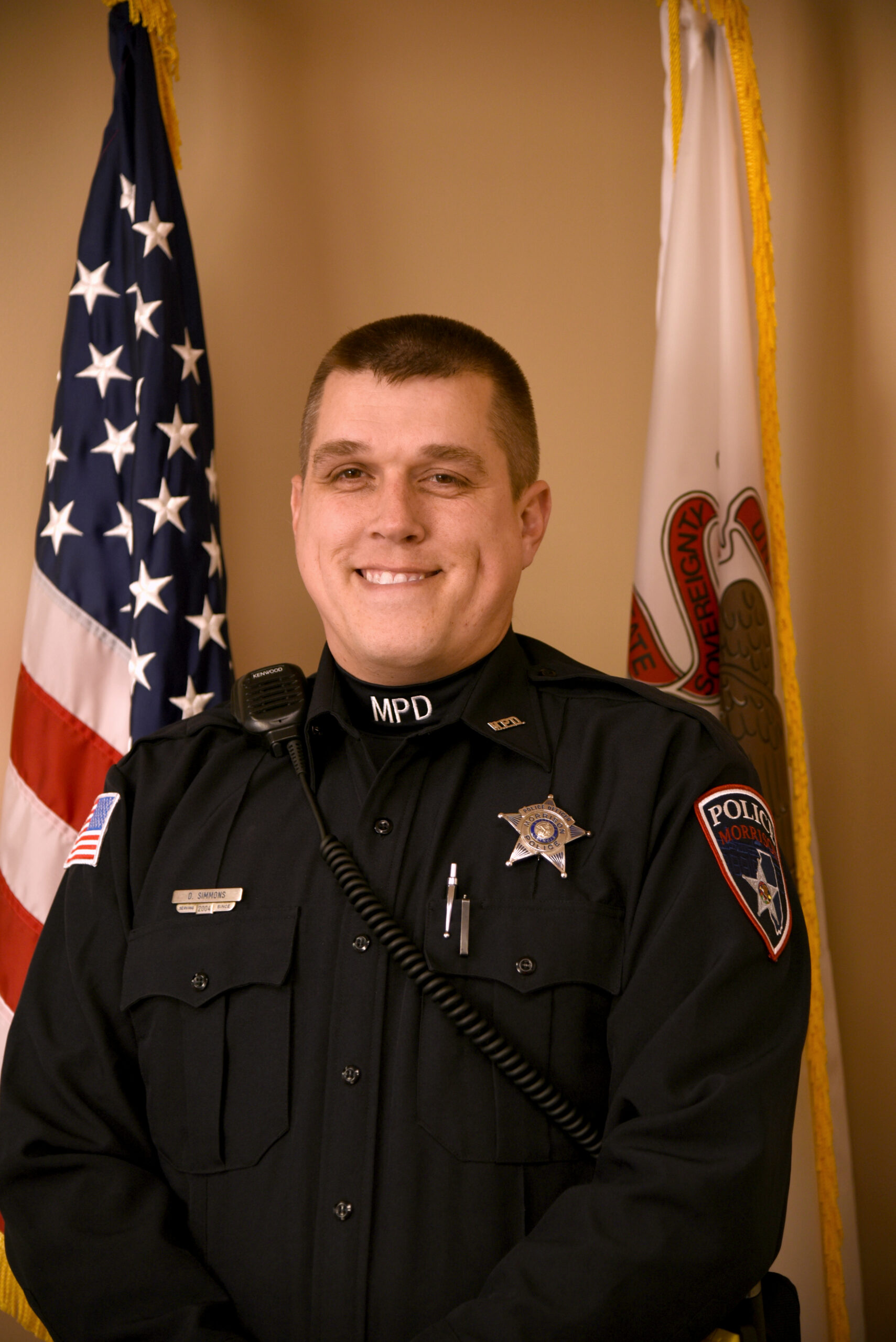 Officer Dan Simmons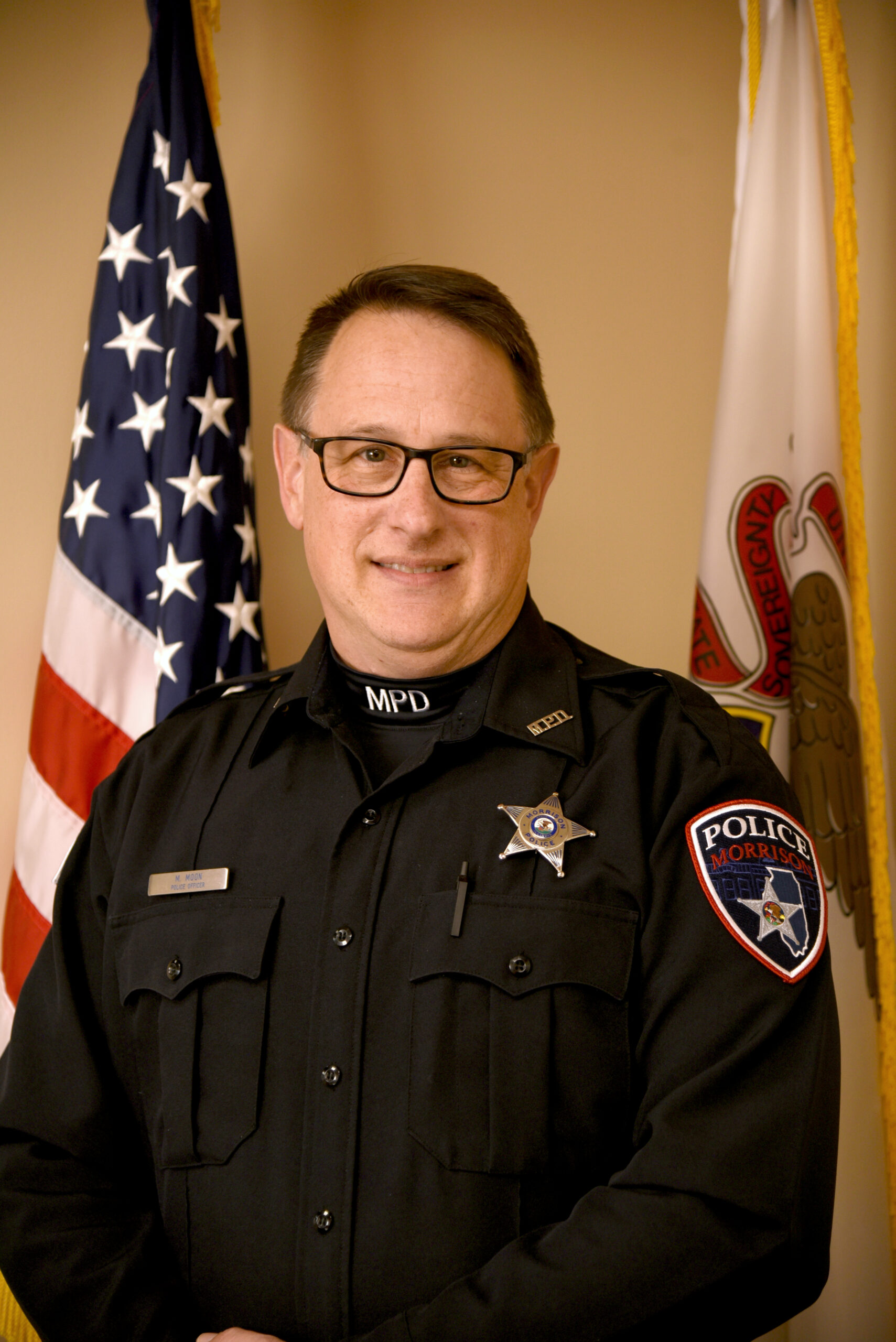 Officer Michael Moon
Officer TJ Spencer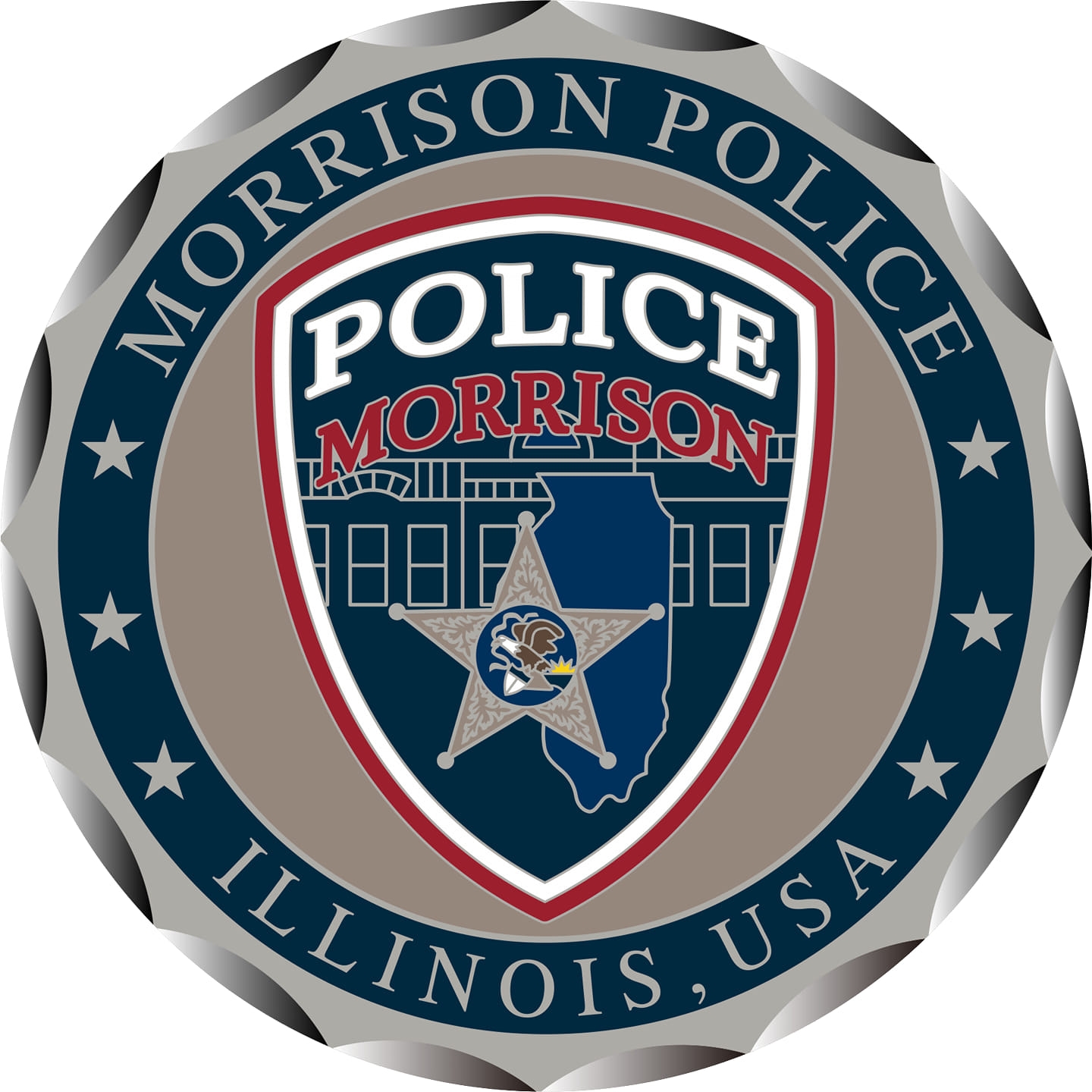 Officer Emmit Shepard
Officer Cory Drowns